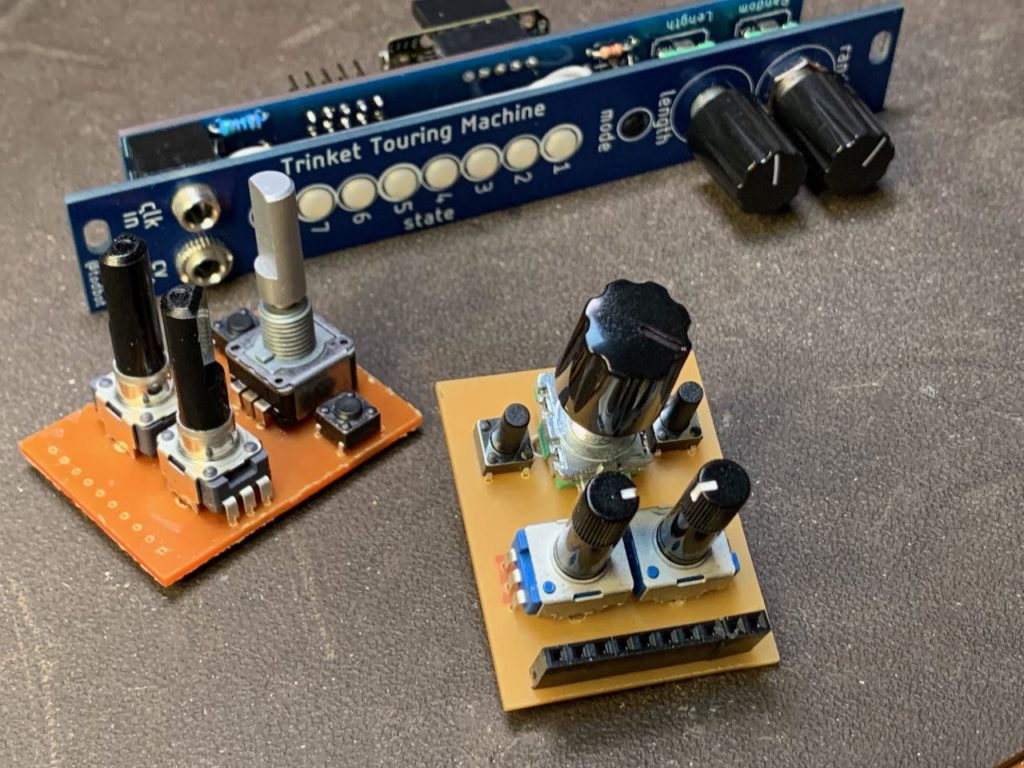 When designing my new Touring Machine synth module, two things worry me: the analog I/O section (it must be pitch-accurate) and the user interface. The UI feels like a harder problem because I'm not sure what I want. For the analog part, I can lean on others (like Émilie and Thea) and that puts me at ease.
So to address the UI as its own thing, I made a little "knobtester" PCB that is the scale and layout of the upper third of the module. It contains all the things you put your fingers on: a rotary encoder w/ switch, two buttons, and two potentiometers. Just from the outset there are questions: Should the encoder have detents? What's the spacing of the two pots so your fingers can grasp them? Should the pots have knobs or be trimmers? How tall do the tact switches need to be? Making the board physical answered some of these questions immediately ("yes", "as much as possible", "trimmers, maybe with micro knobs", and "13mm")
Here's the board fresh off the Othermill.