The various prototyping shields available for Arduino are a great, sturdy way to add a breadboard. The Boarduino is another nice way to securely attach an Arduino-like device to a breadboard. But if you already have an Arduino and a solderless breadboard, you can attach the two together with an amazing bit of open source technology called a rubber band.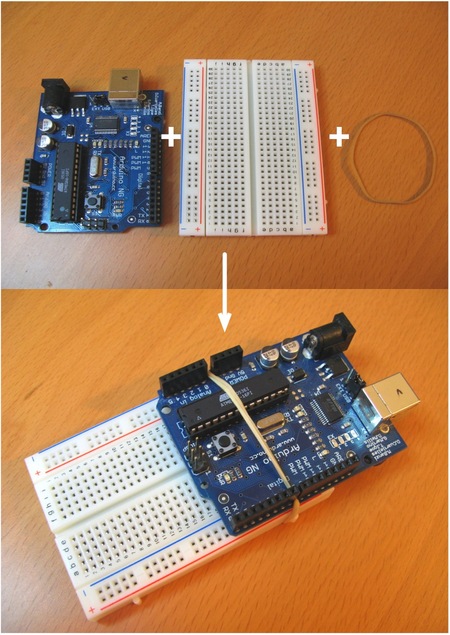 It's pretty friggen great.
You can get these small solderless breadboards from either Adafruit.com or All Electronics. They're about $5.
Run a few power and ground lines and you have a nice little prototyping infrastructure.

And then you can start doing some real circuits.

I can't take credit for this innovation. As I was poking through the class notes for the Berkeley Tangible User Interfaces class, I noticed they use this method.